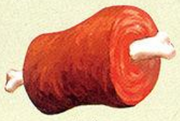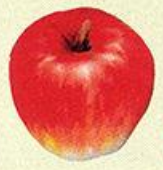 Recovery Items (回復アイテム) are reccuring items in the Golden Axe franchise. Meat (肉 Niku) is the most common type, but depending of the game they also appear as other food, like Bread (パン Pan) and Apple (リンゴ Ringo). Recovery Items can be obtained from Thieves, Magicians, and Little Trix's magic. In most games food recovers one bar from the character's health, but the apples from Little Trix's magic fully recovers the health.
In Golden Axe: Beast Rider, meat can be found in pots and can be dropped by gnomes. They recover Tyris Flare's health by nearly a quarter and also slightly heal her beast (if she is riding one).
Community content is available under
CC-BY-SA
unless otherwise noted.